About The Trust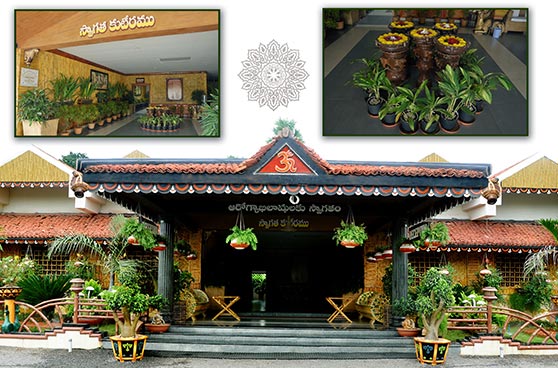 "Manthena Satyanarayana Raju Charitable Trust"  This is a Public Charitable Trust established in 2001.
Trustees:
1. Dr. Manthena Satyanarayan Raju, Managing Trustee
2. Dr. Gokaraju Gangaraju, Trustee, Donor of Aarogyaalayam
3. Sree Granthi Jogarao, Trustee
ACTIVITIES:
Developing Nature Cure Hospitals, running/managing them, propagating facts about achieving good health, doing research on health secrets in the science of naturopathy and proving them scientifically, and if possible developing Colleges of Naturopathy in future etc.
Goal Of Arogyalayam
"Goal of this Arogyalayam is to cure all diseases through just the various methods of nature cure and without using any kind of medicines." Patients are cured of diseases and their health is protected by increasing the level of immunity and enhancing their life-force (praana sakti) amidst very pleasing natural environs, by taking special interest in each health-seeker with the help of experts and experienced personnel, under the overall supervision of Dr. Manthena Satyanarayana Raju and his wife Dr. Visala, following naturopathy techniques, at this Arogyalayam.
Tax Exemptions:
1. If donation is in Indian currency, it is exempt to the extent of 50% under Section 80G of Indian Income Tax Act.
2. Recently the Government provided exemption from Income Tax if the donation is in Foreign currency and it is exempt from Income Tax in that country itself to the donor under Section No. … of Indian Income Tax Act. Those who wish to send donations and participate in the great propaganda of healthy living started by Dr. Manthena Satyanarayana Raju may contact Sree S.S.S. Raju (phone no. 9848659333) from 6.30 AM to 8.30 PM. Presently the Trust is providing health services to health seekers at the following centers:
Samskaar Prakriti Aasramam, Akbarnagar village, Varni Mandal, Nizamabad District, Telangana State, India .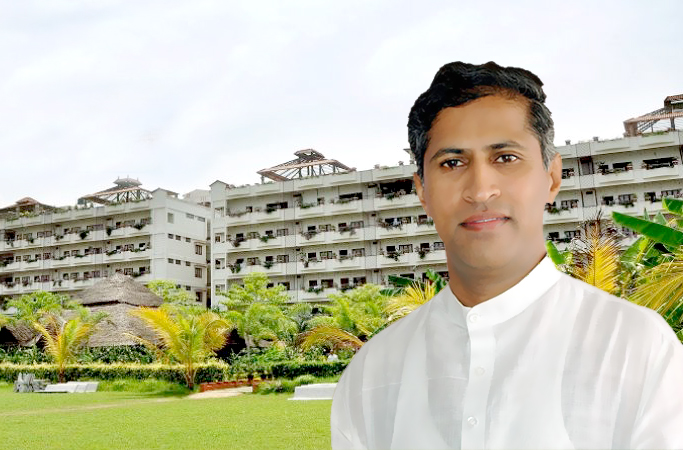 Get Free Consultation:
available 6:30am – 8:30pm IST.Get Free phone consultation from our doctor on +91 9848021122 ( from 7 am to 9 pm)
Vijayawada Arogyalayam's
Amaravathi Karakatta Road, 3-185 Venkata Palem Post, Tulluru Mandal, Guntur District, Andhra Pradesh, India, Pincode: 522 237